Welcome back, football. Here are just a few of the reasons why we've missed you.
[TAKE OUR BIG FAT PREMIER LEAGUE QUIZ!]
1) Phil Jones's face
2) Transfer deadline day
Alright stop. Jim White time. By @vonstrenginho. https://t.co/kppXmXFxCX this was arguably the best bit of deadline day! @SkySportsNewsHQ

— Rowlesy (@rowlesy_45) February 4, 2015
3) Arsene Wenger's coat woes
When your hand won't go in your coat pocket…. Just walk away 😀 #ArseneWenger https://t.co/6Ht7zH2k2Z — Football Accumulator (@footballacca) August 4, 2015
4) Wonder goals
5) Wonder own-goals
6) Jack Wilshere's mic skills
7) 90s nostalgia
Just turned on Premiership Years to see @richardajkeys sporting this sexy number. Timmy Mallet wants his suit back. pic.twitter.com/gnnuLIucqt — Chris Chambers (@ChrisChambers88) August 3, 2015
8) A player claiming he'd rather be punched in the face than spat at
9) Commentators claiming "no one likes to see that" as a fight breaks out, when in fact that's precisely what everyone wants to see
Dyer v Bowyer Part II down in Brazil at the weekend. To be fair, they were losing 5-0…https://t.co/P3ycE5E8Vb — BETDAQ (@BETDAQ) April 29, 2015
10) The care and attention that goes into a well-made banner
11) Topless Geordies
12) Vanishing spray
13) David Luiz doing this to vanishing spray
14) Brendan 'seven-and-a-half role' Rodgers coining ever more obscure terms for tactical positions
15) Stoppage-time winners
16) When a referee falls over
17) Arsenal players with six packs who pose for selfies
Less than two hours to go before six-pack and selfie time. #arsenal #CommunityShield pic.twitter.com/JVRsNYt7r5

— Carly Adno (@CarlyW226) August 2, 2015
18) Arsene Wenger saying that Arsenal played "a little bit with the handbrake on"
19) Peter Odemwingie's road trips
20) Eddie Howe's side parting
21) Zlatan being Zlatan
22) Footballers' hairdos
23) Diego Costa's pantomime antics
24) Sepp Blatter's dancing
This time last year Sepp Blatter was dancing with joy. What a difference a year makes! #ThrowBackThursday #TBT https://t.co/kah8OVqvlF — Goal (@goal_intl) June 4, 2015
25) Tony Pulis sprinting down the touchline with his baseball cap
26) Brendan Rodgers' living-room portrait
Brendan Rodgers the man who has a portrait of himself in his home pic.twitter.com/eAF1T98DFA

— Callum (@cgraddon) April 19, 2015
27) Celebrity penalties
Quand Will Smith tire un pénalty… https://t.co/GRYMLFLB5k

— LeMeilleurDuFootball (@LMDFoot_) July 22, 2015
28) Hilariously terrible views at stadiums (or, at least, we love complaining about them!)
29) David Silva
30) Harry Redknapp's triumphant return to football management
31) Roy Keane
32) The Champions League theme tune. All together now: "THE CHAM-PIONS!!"
33) Twitter polls being hijacked for 'bantz'
Sky trying to run a poll on signing of the summer. Do they not know polls don't work when Arsenal fans are involved? pic.twitter.com/konxPRQJF7

— Kevin Palmer (@kpsundayworld) August 5, 2015
34) Claudio Ranieri's utterly bonkers approach to football management
35) Giant killings
36) Managerial bust ups
37) Louis van Gaal's withering responses to journalists…
38) …and his after-dinner speeches
I will never be bored of this. Louis van Gaal's emotional closing speech. https://t.co/0KJrpZRxfz

— Ap Singh Deol (@Ap823_) June 4, 2015
39) Tomas Rosicky's no-look passes
40) Arsene Wenger's face when he gets cross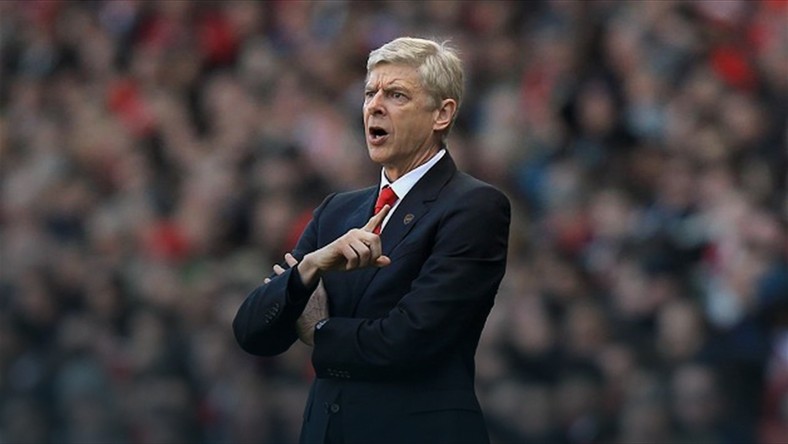 41) Fans declaring their team winners of Premier League before end of August
Who cares if it's only Burnley, be honest. There is no way Chelsea aren't winning the league this season.

— Paddy (@VieiraPaddy) August 18, 2014
42) Teams who are bottom at Christmas winning 12 matches in a row to stay up
43) Teams who are top-half at Christmas losing 20 matches in a row to go down
44) Strikers who miss sitters
45) Centre-backs celebrating scrappy tap-ins as if they've just rifled in 30-yard thunderbolts
46) Teams who come from 3-0 down to rescue a point
47) Tony Pulis taking off his baseball cap
48) Goalkeepers getting nutmegged by Sergio Aguero
49) The smell of Ralgex on a winter's day
50) Angry fans waving homemade banners at failing managers
51) Angry fans upping the ante by clubbing together to spend £1200 getting misspelt banners about failing mangers flown above stadiums before kick-off
52) Angry fans going the whole hog by tearing up season tickets and throwing them in the faces of mangers
#NUFC fan threw his season ticket to the dugout yesterday….at the final home game of the season. pic.twitter.com/e2o0sPYRmp — Michael Dutton (@michael_dutton) May 4, 2014
53) Streakers v Stewards
54) Dogs at non-league games (especially if they wear team colours) – like @FinneyMargate
55) One club men
56) Football polygamists
57) Joe Mourinho's mind games
58) Eccentric owners
59) When journeyman pros play like Messi for one match
60) Foreign managers' pronunciations – 'Queens Park Raisins'
Queens Park Raisins. Gotta love LVG (Vine by @IBWood1) https://t.co/feXjVvSLOP

— Declan Gowran (@Gowran_D) August 2, 2015
61) Danny Welbeck's celebrations
62) Fans who can see the funny side
https://t.co/O8Z7PnJxFn Fans show team where the sign is with arrows after fed up of no goals.

— Thomas Blows (@tpblows) February 11, 2015
63) Any Ian Holloway rant
64) A pie and a Bovril on December matchdays
65) When top players are actually down to earth (Charlie Austin)
66) Skilful wingers making full-backs fall over
67) Borrowing your mum's heated rollers in 1993 so you can have hair like Ryan Giggs. Everyone did that, right?
68) Clive Tyldesley mangling names
69) Survival Sunday
70) The £120m Match – aka the Championship play-off final
71) Managers sitting quietly in the dugout when it's not their team on the receiving end of shocking officiating
72) Shocking officiating
 73) A Spurs player confidently declaring that this might be the season they finish above Arsenal
74) Yannick Bolasie's maverick unpredictability
75) The fan who knows so much about what your team need to do to win the title you can't believe he hasn't been made manager yet
76) Triple substitutions in the 89th minute
77) Balti pies
78) All the other football pies (they're just not as awesome as Balti pies)
79) Hearing fans talk about 'the Makeleke role' because they genuinely believe defensive midfielders were invented in the mid-noughties
80) Cold Tuesday nights at Stoke
81) El Clasico
82) Selfie-stick bans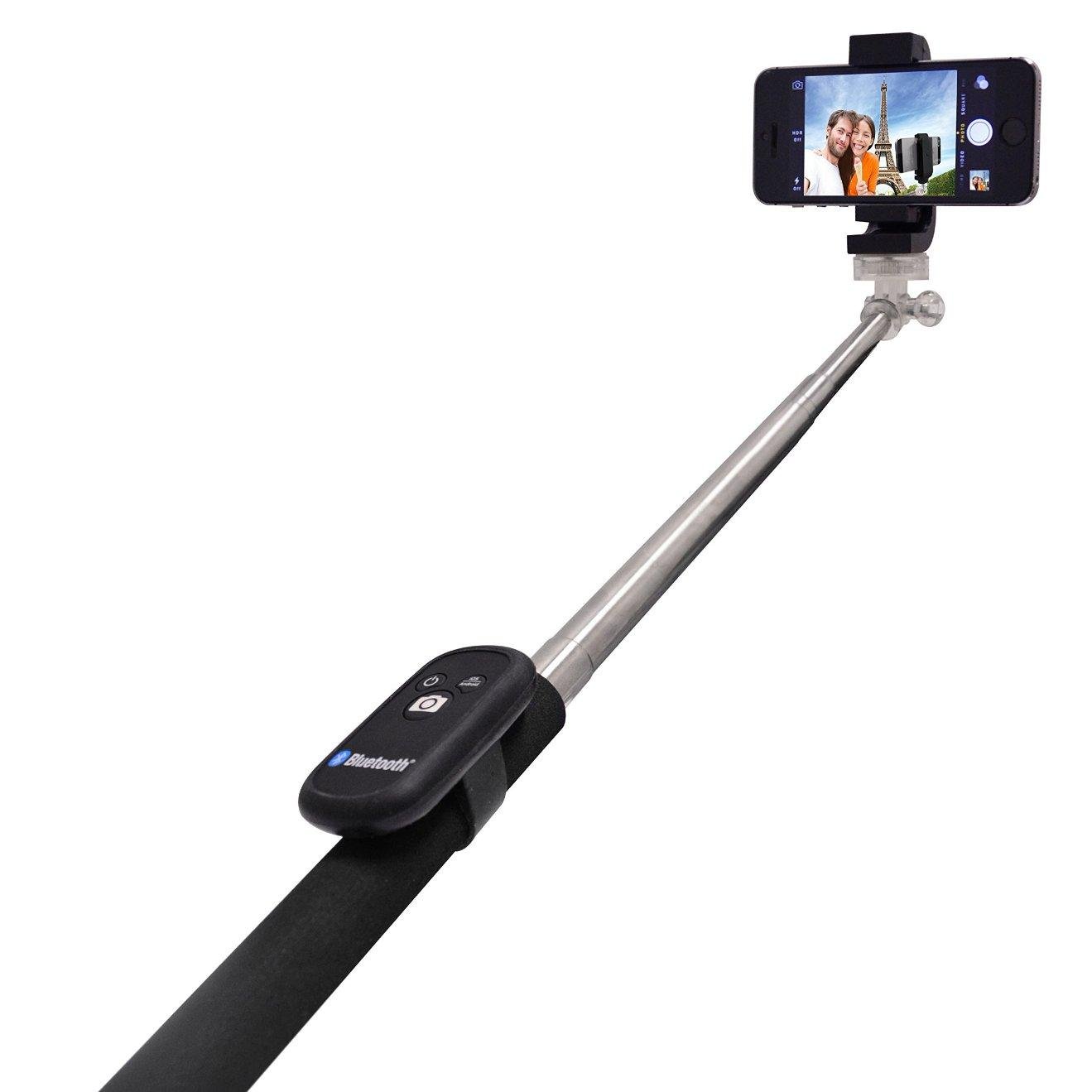 83) 10:30pm on a Saturday
84) Tifos. Especially at Borussia Dortmund.
85) Gary Neville's punditry
86) Cristiano Ronaldo's goal celebrations
87) Cristiano Ronaldo's goal celebrations when someone else scores
88) The magic of the FA Cup
89) Mario Balotelli
90) Vines
When you're 3-0 up and bored in goal. pic.twitter.com/QF12GxuAam

— Football Vines (@FootballVines) August 7, 2015
91) World Cup hype
92) Jose Mourinho being more handsome than his players
93) Genuinely feeling nostalgia for things you're far too young to have witnessed
94) Graeme Souness' disdain for everyone else's opinion
95) Daniel Sturridge's Instagram
96) Roy Hodgson's head banging
97) Andrea Pirlo
Stiamo bene insieme vero?! Abbiamo vinto ancora una volta!! Adesso concentrati per dare nuovamente il massimo! pic.twitter.com/XC9N305Ney

— Andrea Pirlo (@Pirlo_official) May 21, 2015
98) Unfortunate tattoos
99) The "This is Anfield" sign
100) Lionel Messi